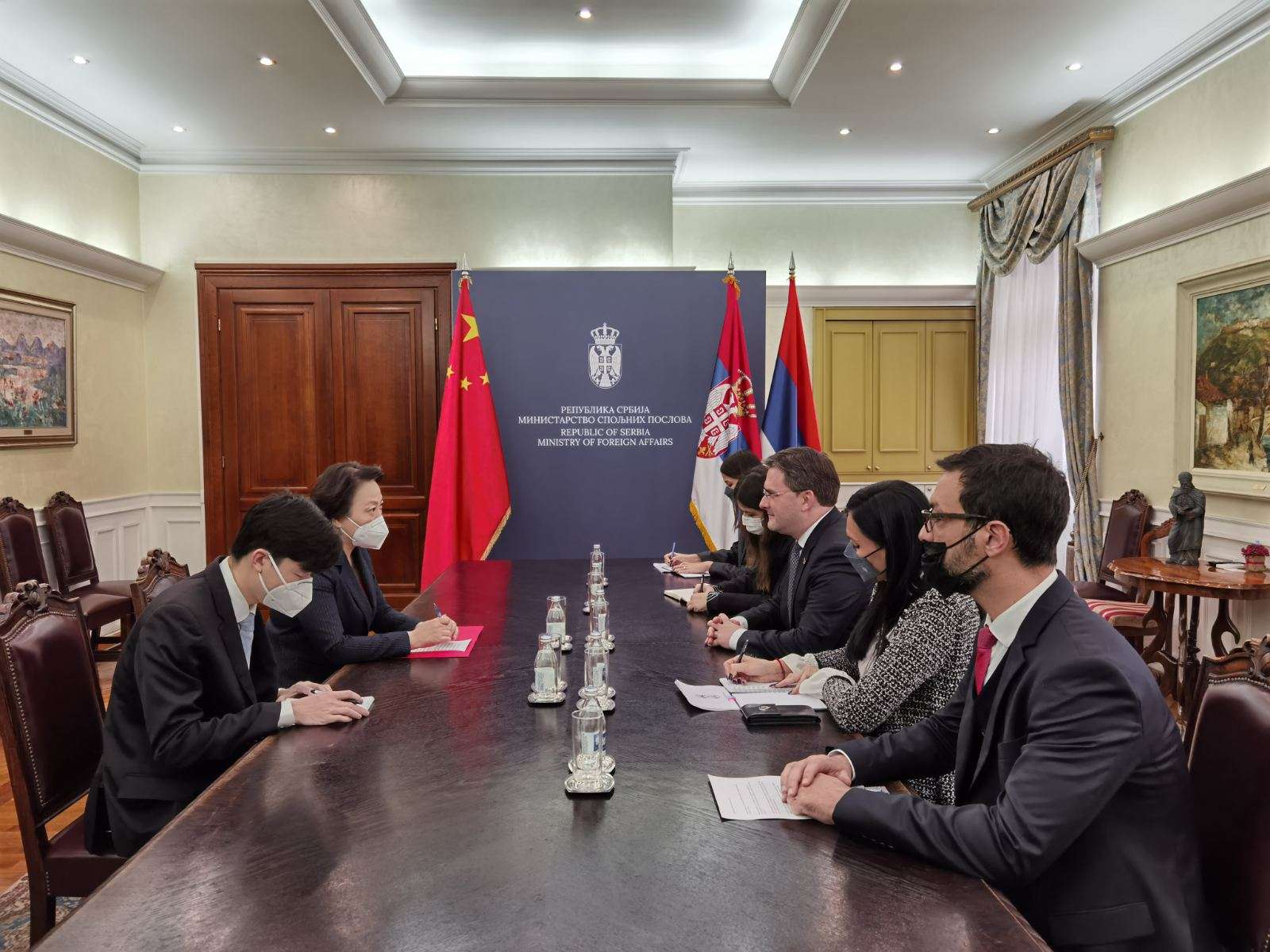 Minister of Foreign Affairs of the Republic of Serbia Nikola Selakovic met today with Ambassador of the People's Republic of China Chen Bo.
Minister Selakovic expressed satisfaction with the continuous strengthening of friendship, political dialogue at the high and top levels and the comprehensive strategic partnership between our two countries.
He pointed out that the recent visit by Foreign Minister Wang Yi was yet another demonstration of the ironclad friendship, showing that the political dialogue between Serbia and China was very intensive despite the coronavirus pandemic.
When it comes to the economic cooperation between Serbia and China, Selakovic stated that it was very important that the trade in goods was constantly growing, and noted in particular that it had tripled in the last five years owing to cooperation within the "Belt and Road" and China-CEEC formats.
We are pleased with and highly appreciate the work done by Chinese companies in Serbia on joint projects in the fields of infrastructure and energy, the Minister said, emphasizing that the dynamics of realization of the majority of projects was such that they were carried out at the agreed pace, and that some were even being realized faster than the deadlines stipulated in contracts.