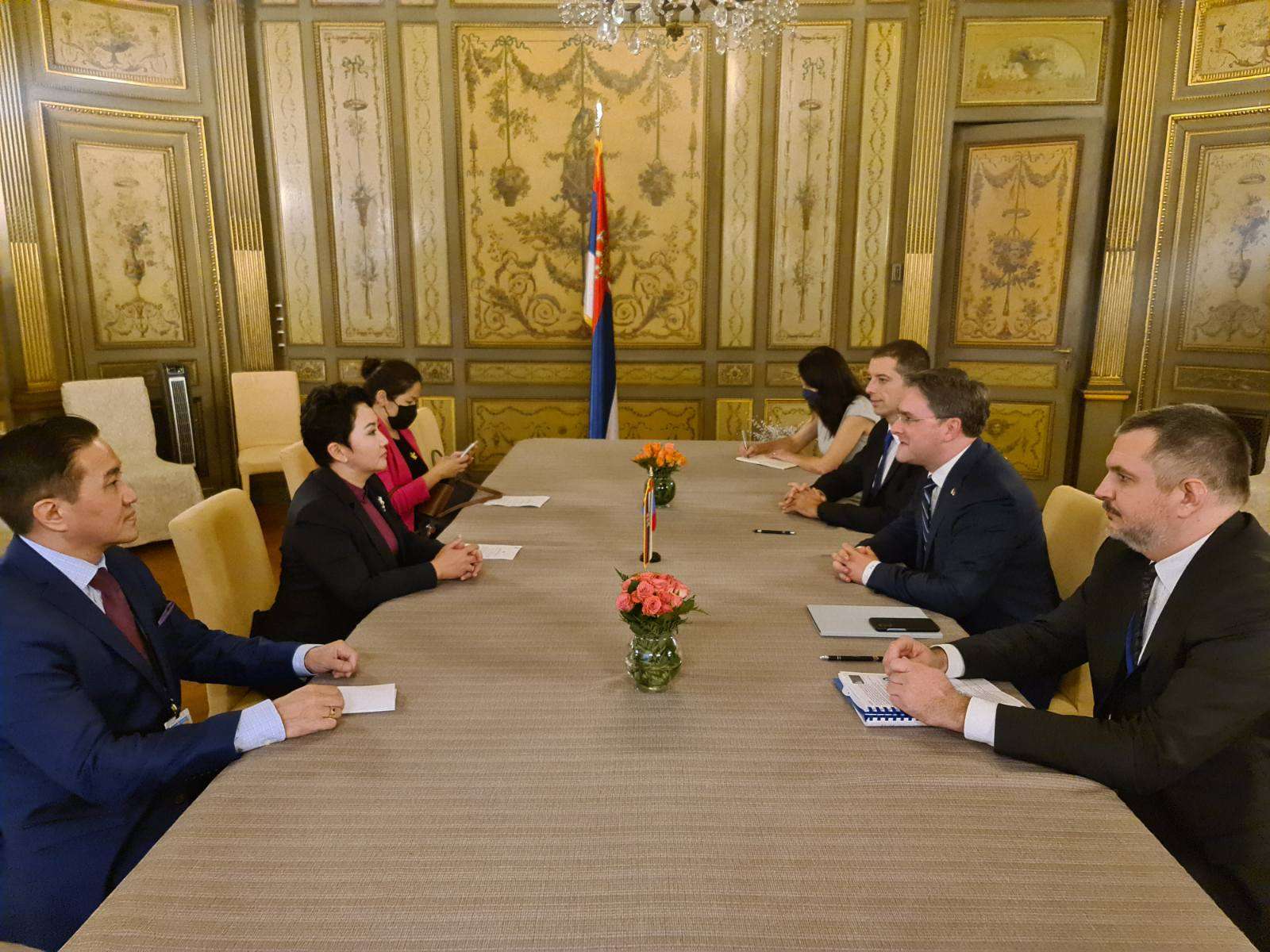 The Minister of Foreign Affairs, Nikola Selaković, has discussed in New York today with the Minister of Foreign Affairs of Mongolia Battsetseg Batmunkh, with whom he also signed the Agreement on Trade and Economic Cooperation of Serbia and Mongolia.
Selaković said that Serbia was opened for the improvement of the political dialog and complete cooperation with Mongolia with the special emphasis on strengthening of our economic relations.
Furthermore, the further development of cultural, educational cooperation as well as the cooperation in other areas was discussed. Selaković offered to Mongolia the participation in the program "World in Serbia", which provides scholarships to citizens of friendly countries for education in Serbia.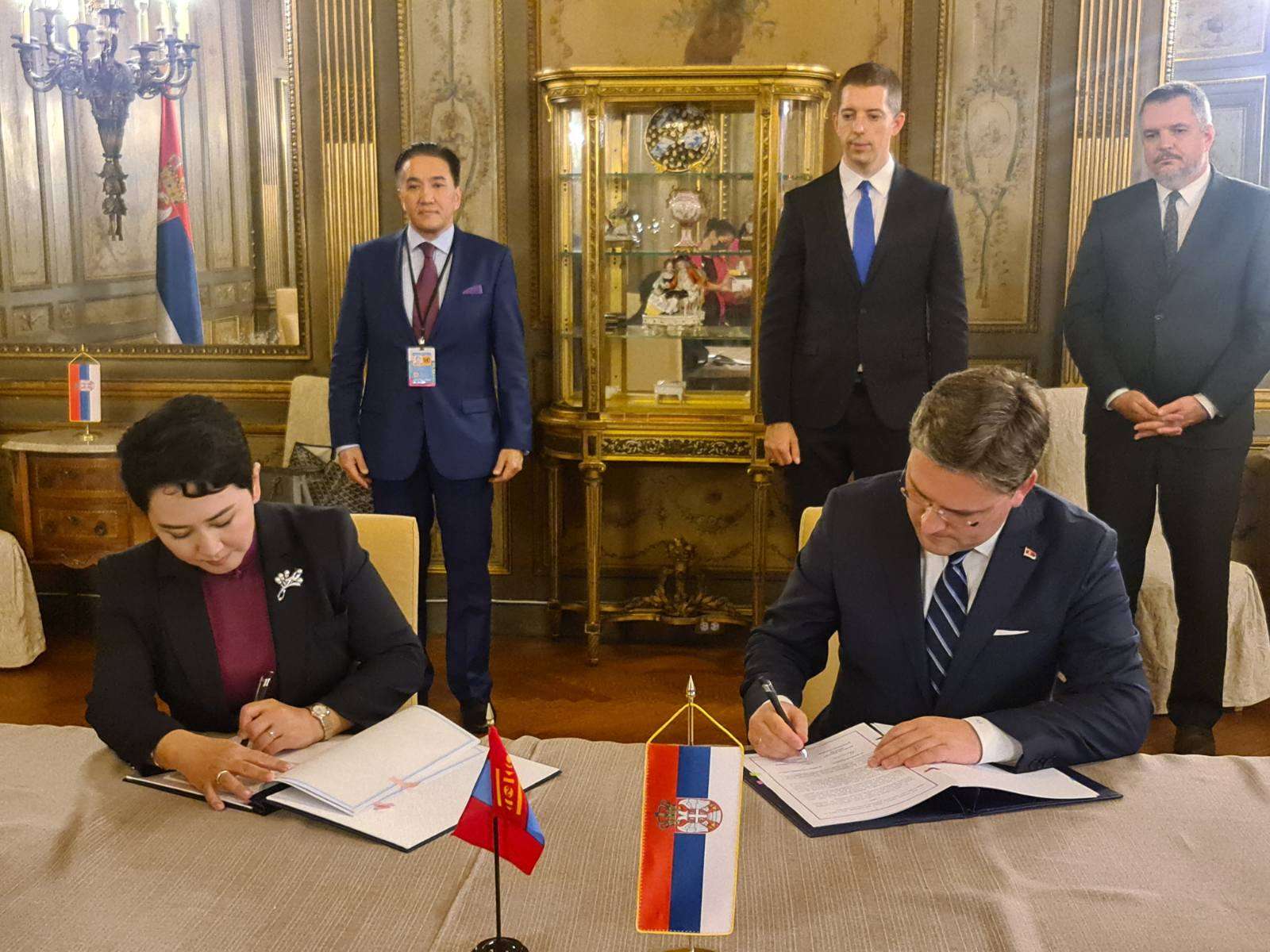 The Minister especially thanked Mongolia for its attitude with regards to Kosovo and Metohija and the support to our territorial integrity and sovereignty. He informed the Mongolian Minister on the current situation in K&M emphasizing the commitment of Serbia to the dialog and regional peace and stability.
The Serbian Foreign Minister highlighted the positive agenda of Serbia, dedicated to the development of the entire region and "Open Balkans" initiative which may relax political relations in the region by economic benefits.
Selaković introduced his Mongolian colleague to economic success of Serbia in previous seven years, which laid the foundation for the development of digitalization, infrastructure and other fields. According to the Minister, Serbia in such manner could also invest in the health care, especially in the construction of hospitals and production of Covid-19 vaccines.
The Serbian Foreign Minister said that he hoped that the delegation of Mongolia would be in Belgrade in the first half of October at the gathering of the countries of the Non-Allied Movement on the occasion of the celebration of the 60th anniversary of Belgrade conferenc